The Royal Horticultural Society welcomed the public back to their four UK gardens on Monday 1 June, subject to pre-booking. The gardens at Wisley are currently open from 10am-4pm, with guests allocated to hourly entrance timeslots. Due to reduced staffing levels, the gardens close slightly earlier than previously, but the plant centre remains open until 5pm. See rhs.org.uk/gardens for more details and booking information. I visited today from 2pm and found it to be really carefully and safely organised – I was able to find plenty of space to enjoy a quiet couple of hours amongst plants and garden areas that have been kept immaculate in the meantime, as you would expect. Here's a glimpse.
It's no surprise to find the Bowes Lyon rose garden looking spectacular in June. The bank of white roses below is Rosa Iceberg 'Korbin'.
I always enjoy the display of this one below (as well as its name!) – Rosa For Your Eyes Only 'Cheweyesup'.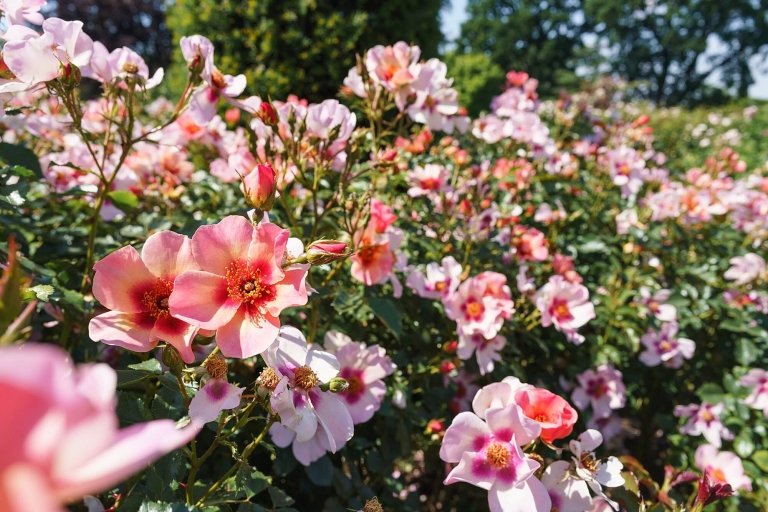 The herb garden is one of my favourite spaces – the fragrances trigger the brain's biochemistry to lower stress and to lift your mood.
Another favourite area is the Trials Field, and these swathes of tangerine-coloured Eschscholzia californica were really glowing in the sunlight.
And the peonies – oh my goodness! The colours, the variety, the floofiness… I'll try and name the ones I remember: below left is Monsieur Jules Elie.
Monsieur Jules Elie again. He is so frou-frou.
Below left is Moon of Nippon; right is Paeonia lactiflora 'Festiva Maxima'.
Below left is Paeonia lactiflora 'Cora Stubbs'; right is Paeonia lactiflora 'Hari-ai-nin'.
Cora Stubbs again.
Below middle: 'Barrington Belle' ; below right: 'Myrtle Gentry'.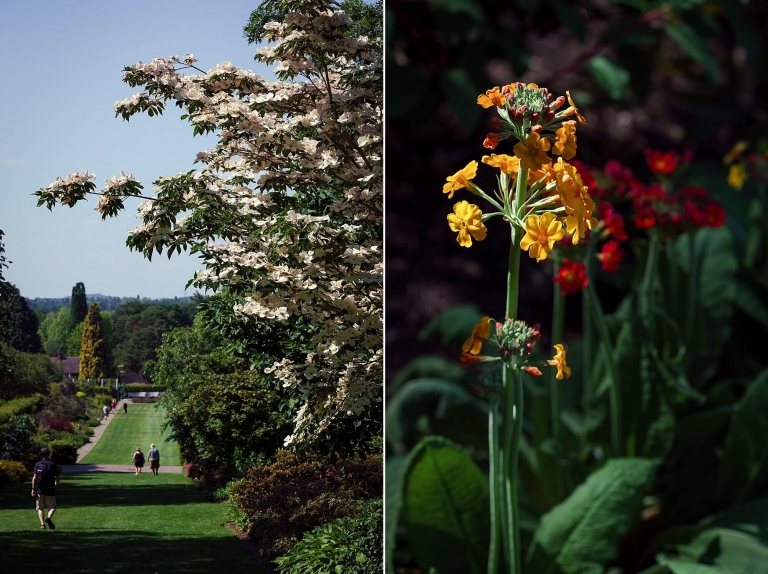 New dates are being released each Monday for visiting the RHS gardens – see rhs.org.uk/gardens for more.