As part of the National Garden Scheme open gardens – look out for the yellow signs throughout the year! – Chilworth Manor in Guildford is ready to open to visitors on Sunday 19 May from 11-5. This beautiful site housed a monastery in the 11th century, with ponds in the grounds that were installed by the monks who lived there. It is home to an exquisite terraced walled garden, settled against the gentle slopes of St Martha's Hill and designed by Sarah, Duchess of Marlborough, in the 18th century. The wisteria here will take your breath away – not just the usual purple variety, but also windows of white wisteria forming a spectacular pathway and paired with alliums in the Spring.
The National Garden Scheme raises millions of pounds for charity each year with visitors paying a small entrance fee to spend some time in a thoughtfully planted space – gardens generously opened by the homeowners to aid charitable schemes such as one of this year's chosen charities, MIND. As part of Mental Health Awareness Week, the NGS has been championing #APathToHealth – encouraging people to take a walk in a green space, having seen and heard the benefits felt by visitors of spending some time in a garden. It really does lift the spirits, and Chilworth Manor gardens are feast for all the senses.
Chilworth Manor and Vineyard, Halfpenny Lane, Chilworth, Guildford GU4 8NN. Entry fee £6, children free. Open Sunday 19 May, 11am-5pm with refreshments, garden tours and wine tastings throughout the day.
This is the right time of year to see the prolific flowers of the Judas Tree (Cercis Siliquastrum) – below.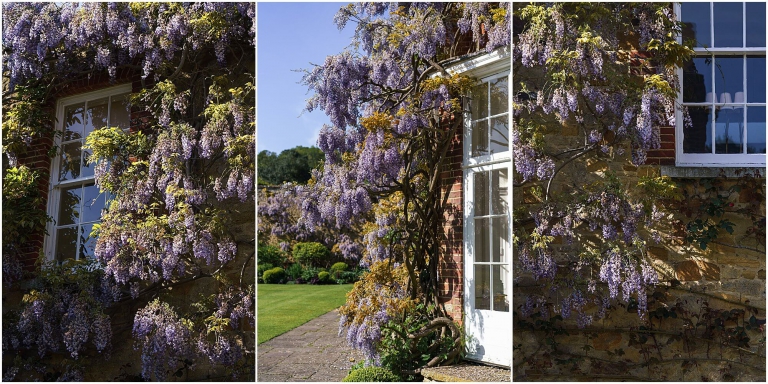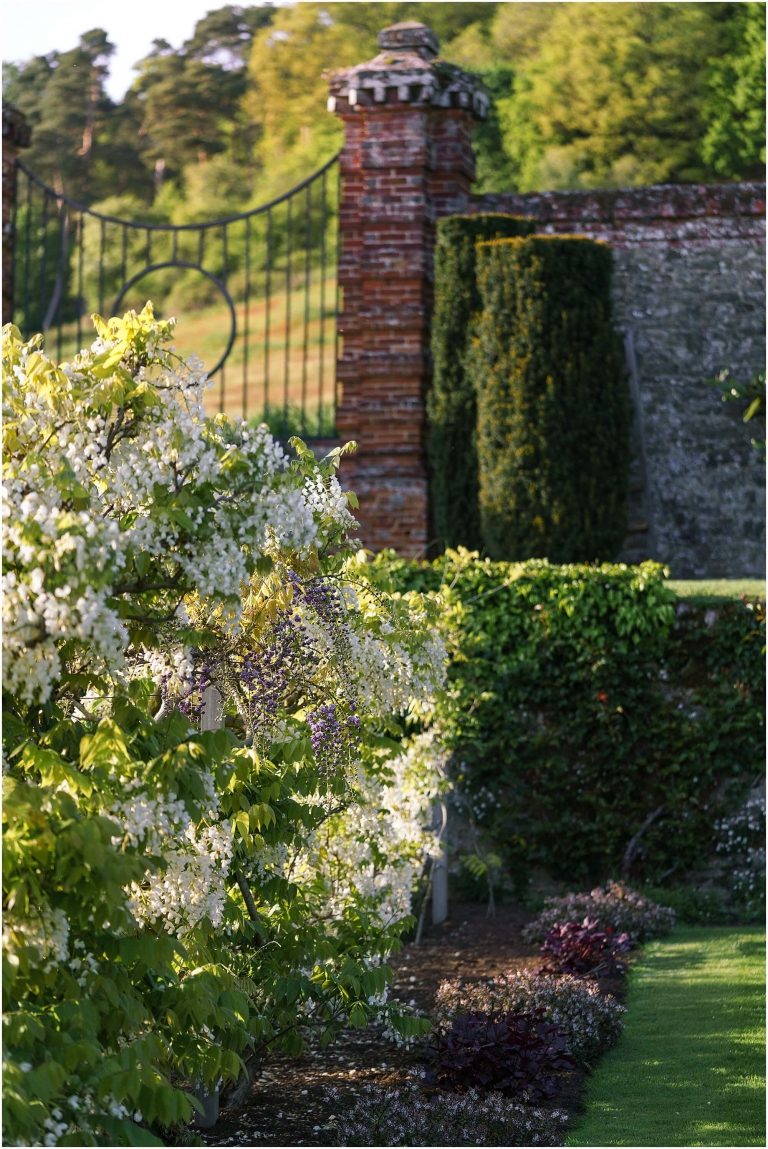 Chilworth Manor is also part of the collective of five Surrey Hills Vineyards, launching their partnership in June. Throughout the day you can sample this year's rosé wine – a light, refreshing, summery blend of Pinot Noir and Pinot Meunier grapes grown here on the slopes beneath St Martha's.
By purchasing any of the National Garden Scheme greetings cards at Chilworth Manor, featuring some of my photographs of the gardens, you'll be donating more to the excellent charitable causes they're supporting in 2019.