If you need a break from last-minute baking or present wrapping – speaking from experience – here's a little distraction for you. I was delighted to record the wedding photography in Guildford for Kat & Joe, who've known each other since they were children. Apparently they've grown out of getting on each other's nerves! They have such a wide circle of family and friends that the wedding day was cleverly split into a couple of receptions, following their ceremony at Chertsey Street Baptist Church. They popped over to the Royal Grammar School in Guildford for an amazing afternoon tea, cake cutting and speeches – not to mention a few cheeky group photos- before heading over to the wonderful Ramster Hall in Chiddingfold for the sit-down evening meal and dancing. Ramster Hall has such beautiful gardens that it was the ideal time for Kat & Joe to take a stroll around and spend a few minutes just taking a breather with each other (I may have also taken some photos there too…)
What I love the most about this wedding day is the depth of feeling, faith, emotion and pure joy right out there, so evident in the photographs. I make no secret about how much I enjoy capturing people and their full range of natural expressions and reactions at a wedding, and this day couldn't have been more perfect.
I'll start off with some pictures from a pre-wedding walk with them on the Guildford Downs just a couple of weeks before, on what was the last warm evening of the autumn…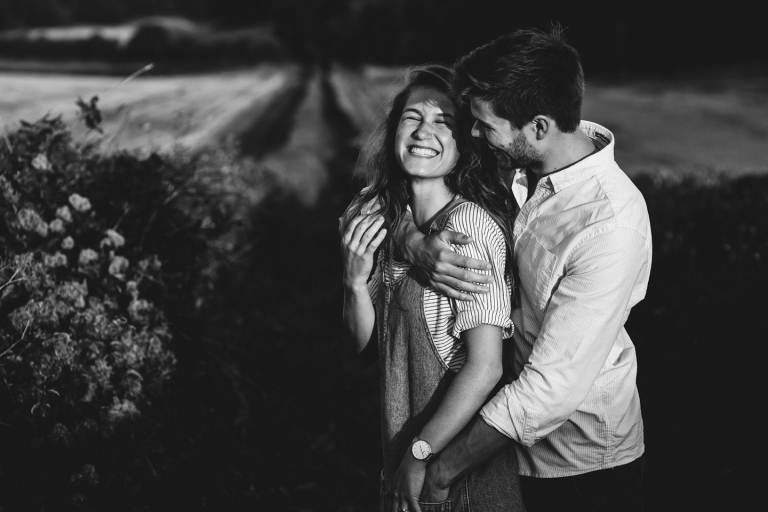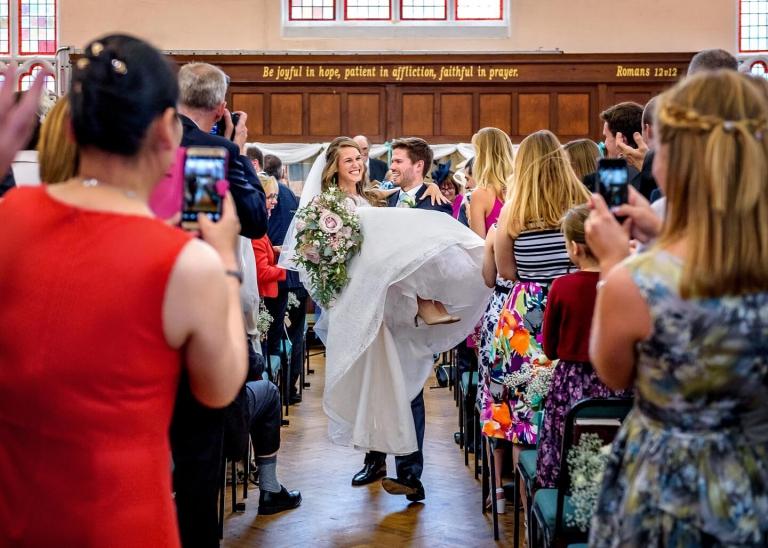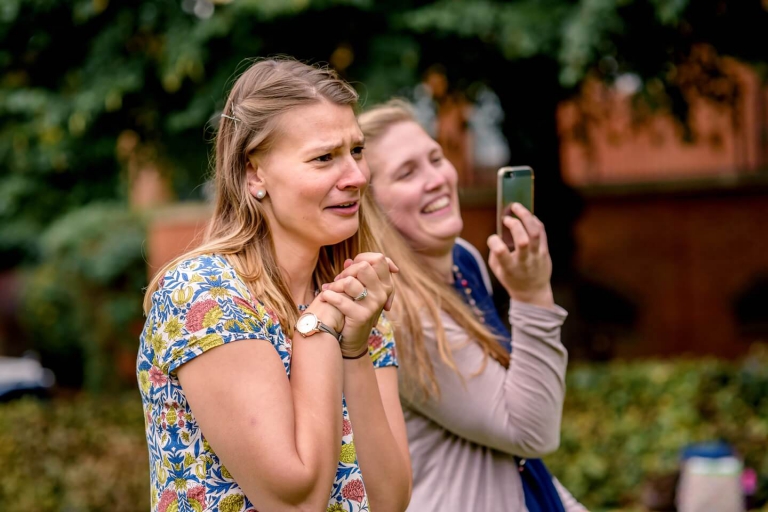 Kat: "Yes, do the forehead kiss! We love the forehead kiss pictures!" – haha! Is that my signature style?!
Swigs of your cuppa, absolutely essential, I approve. #keephydrated #toptip
"I've been to the Year 3000. Not much has changed but they live underwater…"
"Never forget where you've come here from…"
SaveSave