While we're in the depths of winter, I wanted to show you some of the pictures I took in magical Florence during a visit with friends last autumn. A small group of us from both the UK and Europe enjoy meeting up for what has become a Photography, Food and Friends time that we all look forward to! Florence wasn't somewhere I was familiar with and, with the focus on spending some time making photographs in the city, I think we probably missed a huge element of art and history by not wandering around the numerous galleries that visitors flock here for. So, we stuck to places where photography is permitted, ate very well, drank a lot of Yogi tea, particularly enjoyed a surprise rooftop bar one lunchtime, wandered the streets looking for interesting light at odd hours, and laughed and talked…
The view from our AirBnB apartment window. Should come with sound so you can hear the opera singer buskers every evening…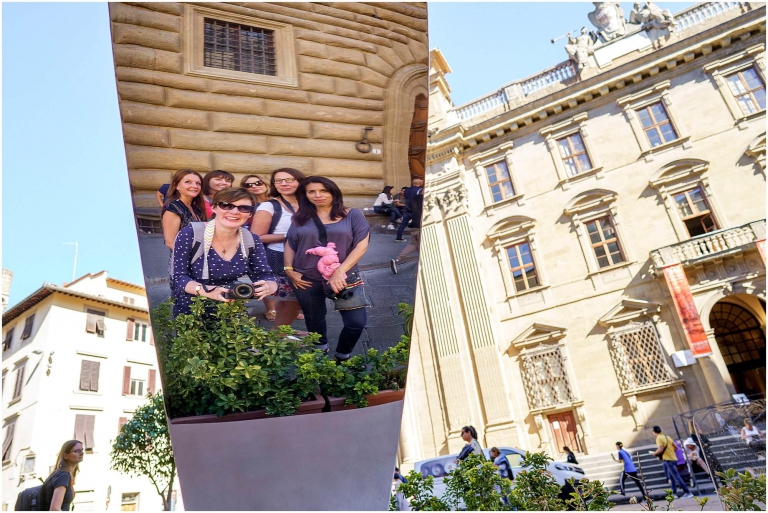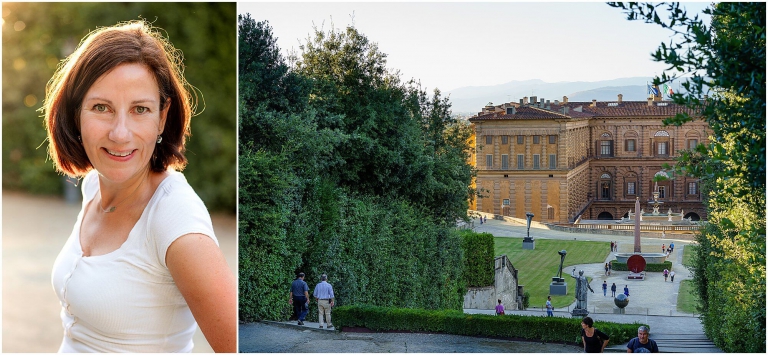 As a Garden Media Guild member, I was really interested to see the Boboli Gardens and the Medici's Palazzo Pitti – more of a home to an extensive sculpture collection, with less planting than we're used to in UK gardens. However it did have wonderful views of the city and the Tuscan countryside. Sadly this little planted garden was inaccessible and I had to take a picture through the locked gates!
Sunrise on the ancient Ponte Vecchio is the only time you'll catch the bridge without throngs of people.
The breathtaking 14th-century basilica of Santa Maria Novella is a sanctuary from the busyness of the city.