If you're looking for summery days out, then I really recommend taking a wander around Borde Hill Garden. Situated near Haywards Heath, and with a beautiful Elizabethan country house at its heart, this outstanding English garden has something of interest in all seasons. It is renowned for a number of rare shrubs and is home to 73 champion trees, as well as breathtaking themed garden 'rooms' such as the Italian Garden and – my favourite – the walls of the Victorian Old Potting Sheds. I plan to visit again very soon, particularly to see the rose garden at the height of the season – keep an eye on my Instagram Stories as no doubt I'll be sharing the view on there.
I visited in the middle of Spring with the Garden Media Guild, where Borde Hill owners Andrewjohn and Eleni Stephenson Clarke were warm & generous hosts. Head gardener Andy Stevens is the most enthusiastic guide, particularly proud of the champion trees including three magnificent magnolias in the Garden of Allah, abundant with vibrant green leaves and heavy with buds at the time.
Enormous lotus-like flower of the Chinese tulip tree (Liriodendron chinense) shown below, collected by EH Wilson in 1903 and planted here in 1913.
Another champion tree native to China, Meliosma alba displays a mass of creamy-white flowers in the Spring.
This 'Infinity Box' installation houses a subtropical display in an area of the garden that had otherwise challenging growing conditions. Peering through the portholes feels a little bit like stealing a glimpse of something forbidden!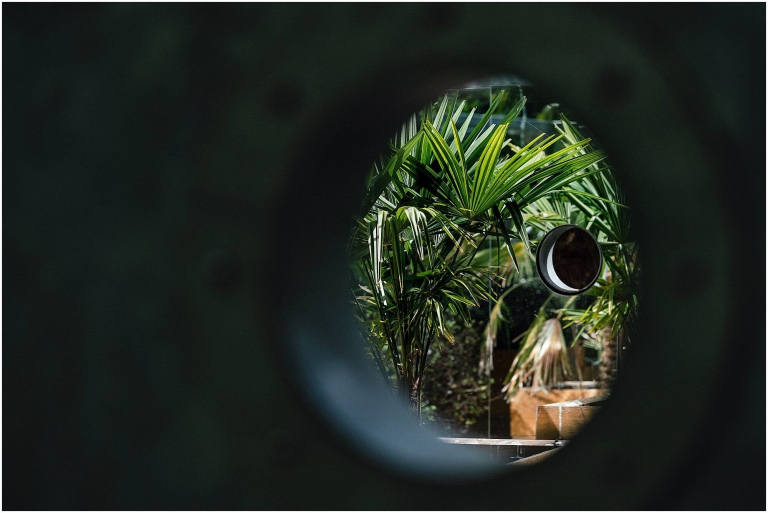 Paeonia 'Mai Fleurie' – took us a while to identify this beauty!
Head gardener Andy Stevens rounded off his tour by taking us through the abundant azalea ring.
The sculpture exhibition – included in your admission – continues until the end of September.
I enjoyed walking through the sheltered garden rooms of the Old Potting Sheds, particularly the play of plants against textured old walls and brickwork – here a chaenomeles (quince) set next to a leaded window.
Borde Hill Garden, Borde Hill Lane, Haywards Heath, West Sussex RH16 1XP.