The twin summer shows of BBC Gardeners' World Live and BBC Good Food have been in full swing over the last four days, at the NEC in Birmingham. I was invited to photograph a preview of the exhibition gardens, as well as the awards ceremony, prior to the show opening to the public earlier this week. There was some fantastic inspiration in planting ideas and layout to take away – but the fact that the gardens were completed in time, and to such an exceptional standard, was a huge credit to the gardeners and landscapers who had to work through some of the most atrocious weather in the preceding days.
You can watch the Gardeners' World round-up of the show here, and I have some more glimpses of the corners that drew my eye while I was there.
Award-winning garden designer Alexandra Froggatt won Platinum, and Best in Show, for her exquisite Watchmaker's Garden. Based on Birmingham's Jewellery Quarter of the late 1800s, and including loaned antique watch parts laid out on the workbench, it was an inspired nostalgic mix of vegetable allotment and dahlia border that many of us remember grandparents aspiring to – and now very much the self-sustaining goal of today's gardeners, as well. The fact that the dahlias, self-seeded native plants, and heirloom and heritage vegetables were in such perfect condition, only added to the charm. Many of us were drawn back several times for another look around.
Reclaimed materials and a handpainted sign were eye-catching features of the Watchmaker's Garden.
Garden designer Alexandra Froggatt with her Platinum-winning 'The Watchmaker's Garden'.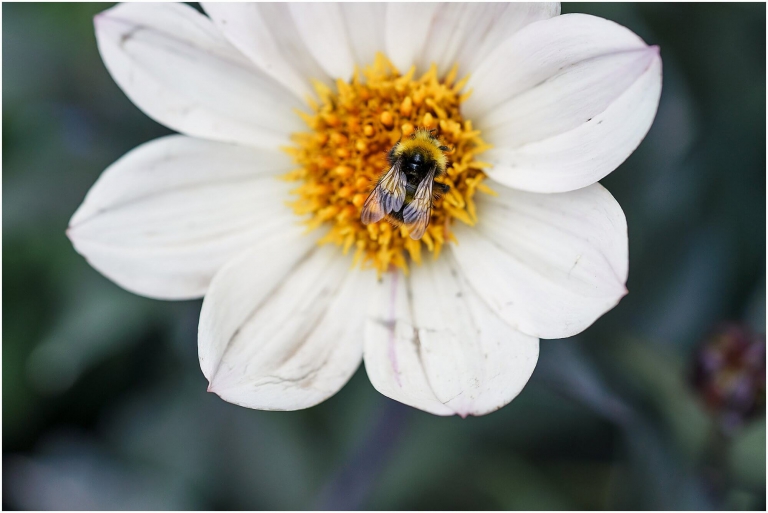 Over the time of the Press Preview and opening day of the show, filming of Gardeners' World was taking place – always nice to see behind the scenes!
The New York- inspired Highline Garden, designed by Lucy Bravington, blended cool green planting with burnished metal structure and railway-style benches.
These details might give an indication of how wet it was at times!
This South-East Asian inspired garden for Timotay Landscapes would be perfect for someone wanting to reminisce over the places they'd visited in their time! Secluded lounging areas with lush planting, and the sound of a waterfall, fused ideas from the landscapes of Indochina.
Inspired by trips to Australian rainforests, Dr Catherine Macdonald and Rhiannon Williams designed- for Gadd Brothers – a garden featuring metal, stone and lots of green textural forms.
I really enjoyed the Canal and River Trust Garden, designed by Chris Myers. Birmingham has more waterways than Venice and so it seemed a fitting way to celebrate life on the water. This calming garden looked as though it had been there for decades – in fact, the build had taken no more than 10 days, a tribute to the volunteers who had added many authentic touches to the wildflower-strewn scene.
Inside the Floral Marquee, a display by collaborative Flowers From The Farm was really eye-catching. and showed the versatility of styling with cut flowers.
The Gardeners' World show runs parallel with BBC Good Food, and for me appreciate the chance to tie the two together – particularly where health and wellbeing cross over, and when gardens and farms are put to work – with home-grown produce being turned into fantastic-tasting, environmentally conscious products such as these crisps by Herefordshire-based Two Farmers. Award-winning potatoes cooked in top-quality oil, with locally-sourced flavours and a fully compostable crisp bag (even in sea water) – one to keep an eye on. The audience really enjoyed the taste test!
Celebrated and Michelin-star winning chef Raymond Blanc gave a passionate interview about the benefits of eating seasonally, eating local produce, and avoiding chemically-treated food – all things I heartily believe in.
Roxy Pope and Ben Pook signed copies of their cookbook 'So Vegan in 5' at the WH Smith bookstall. Their aim is to show that it's possible to put together delicious vegan meals with only 5 ingredients or less.
Nadiya Hussain demonstrated a couple of dishes on the Big Kitchen stage – someone I admire for encouraging her audience in family lifestyle, mental wellbeing, and good food!